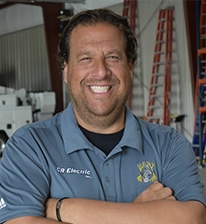 Jason T. Rubin
IBEW/ JATC five year apprentice program
Electrical Contractor State of Ohio
Mr. Rubin has experience with the electrical field for the last 24 years.
He does continuing education twice a year for any code updates, safety training and business course. Mr. Rubin will estimate the project, purchase all material needed and run the project from beginning to end. He is able to handle any obstacles that might come into play with any project. Mr. Rubin oversees the entire work force and office side of CR Electric Inc. Mr. Rubin has many years of experience working on industrial, commercial and water treatment plant projects.
Toledo Mead paper plant – Installation of new paper slitters and paper presses
V&M Youngstown Plant – Installation of new EPA Scrubber from the ground up
Aqua Ohio – Installation of new motor control center and generator system
Aqua PA – Installation of new variable frequency drive for filtration pump system
City Slag – Design build from ground up large electrical service with many conveyor's and gravel wash plants
City of Hubbard – Installation of new water pump station and generator system from the ground up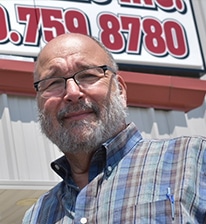 Marc Rubin, PE
Vice President, Engineering
Professional Engineer, OH, PA, NY, AZ
Boston Technical High School 1961
Youngstown State University 1968
Bachelor of Science
Major in Electrical Engineer
Continuing education 15 hours per year
Have been performing Electrical Engineering for over 45 years
Experience in substations, power distribution, lighting design, fire alarm systems, etc. for Industrial, Institutional and Commercial projects
Specialized in process control design using programmable logic processors, installation and start up
Ford Motor Stamping Facilities, Aluminum Scrap Control Systems
OFSC new school projects (approx. 14 schools)
V&M scrubber system
PSK,Inc 3000 amp service and distribution
City Slag processing plant
Howland Football Stadium Lighting
Monsanto Corp. cotton seed processing
City of Youngstown Waste Water plant upgrade installation supervision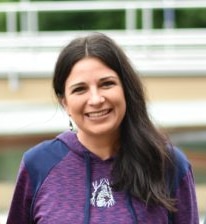 Nikki Copenhaver
Bachelor of Science in Business Administration from Youngstown State University
Nikki has been working for the company since 2011. As a Project Coordinator, Nikki analyzes project requests to identify project goals and objectives. She works with our Project Managers to ensure all aspects of our projects run smoothly and efficiently. In addition to project work, Nikki also handles all the marketing and advertising for the company.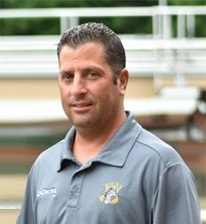 Tom McCleery
Project Manager, Estimator
2 years in the United States Army
Associates Degree-New Castle School of Trades
IBEW/ JATC five year apprentice program
Tom has experience in the electrical field for the last 16 years. Tom started as an apprentice with CR Electric, then continued working there as a Journeyman. In 2011, Tom became a Project Superintendent and Estimator. As an Estimator, Tom is in charge of bidding on jobs and once receiving them, he sees the project through from start to finish.
Wintersville Wastewater Treatment Plant
MVSD Berlin Pump Station
Aqua Ohio Water Treatment Plant
Mosquito Waste Water Treatment Plant
LB Foster Inc.
MVSD Chemical Feed project.
Niles Wastewater Treatment Plant
Youngstown Wastewater Treatment Plant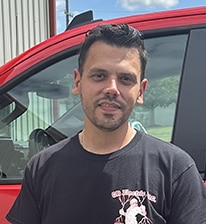 Dale Barber
IBEW/JATC five year apprenticeship program Associate's degree- electrical engineering technology – Jefferson College
Certified in electric vehicle charging infrastructure State of Ohio Fire Alarm License
State of Ohio Electrical License
Dale has been in the electrical trade since 2006, and became a journeyman in 2011. He worked in the field until 2020, then became a project manager. His responsibilities include bidding projects, seeing all of his projects through from start to finish and managing the commercial and industrial service department.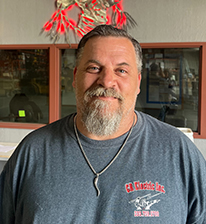 Bob Milone
Residential Project Manager
Obtained an Associate's Degree at New Castle School of Trades for Electrical Technology and attended the IBEW Local 64 Residential Apprenticeship Program.
Mr. Milone is the head of our Residential Division and has over 31 years experience in the electrical industry.