Do You Have A Project We Can Help With?

CR Electric Inc. offers 24-hour quality service 365 days per year.
Over the years, CR Electric Inc. has successfully completed many projects, large and small, for a wide range of clients, including but not limited to restaurants, retail stores, and businesses at all stages of growth and manufacturing.
In addition to our highly qualified electricians, we also employ a full-time Electrical Professional Engineer.
With this expansive staff, we work with each client to meet their needs and minimize expenses. We can do ANYTHING from designing to building projects.
          ENGINEERING.            BUILDING.               INSTALLATION.        MAINTENANCE.          WE DO IT ALL.
Below is a partial list of electrical services we offer our customers:
– New and Old Construction
– Specialized Lighting
– Any Voltage
– Panel & Motor Control Work
– Telephone & Camera Systems
– Sign Work
– Power Wiring
– Parking Lot Lighting
– Design Build
– Stamped Electrical
– Engineering Drawings
– Electric Vehicle Charging Stations
We are fully equipped (including bucket trucks, crane trucks and platform scissor lifts) to meet the requirements of any commercial and industrial projects from working on the ground to over 100 feet up in the air. All of our service electricians' trucks are fully stocked to allow them to respond to your needs at any hour – day or night.
There is no job too big or too small for us here at CR Electric Inc!
 
Commercial Electrical Services
CR Electric, Inc has been in the commercial electrical-services industry for many years. A trusted partner of numerous remodelers, architects, and construction contractors, CR Electric has contributed to the success of many commercial projects in the Tri-County Area.
Some of the services we affer are:
Tenant Improvements
Lighting Upgrades
Electric Care Chargers
Ballast Replacements
Special Circuits
Isolated Ground Surge Protection
Remodels
Specialty Circuits
Phone and Data Communications
Service and Circuit Distribution
Commercial Additions
Troubleshooting
Electric Car Charging Stations
Maintenance and Repair
New Retail Storefronts
Schools and Public Works
Nonprofits
Parking Lot Lighting
Security Lighting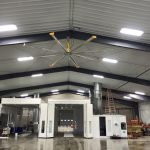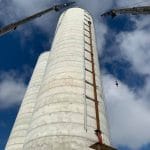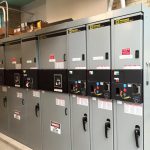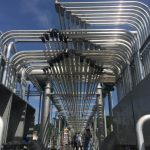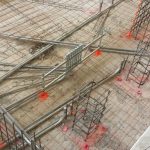 Industrial Electrical Services
Since 1998, CR Electric, Inc have designed, built, installed and maintained numerous systems, projects, and facilities. Our professional team of experienced electricians brings knowledge, commitment and skill to every project.
We offer a wide variety of industrial electrical services, including:
All Industrial Voltages
Remodels
Lighting Upgrades
Energy-Efficient Lighting Controls
Troubleshooting
Maintenance and Repair
Ballast Replacements
Special Circuits
Phone and Data Communications
Service and Circuit Distribution
Electric Car Charging Stations
Industrial Renovations
Motors and Motor Controls
Parking Lot Lighting
Security Lighting
OSHA Corrections
Transformers